Morocco just turned on a huge solar power plant in the Sahara Desert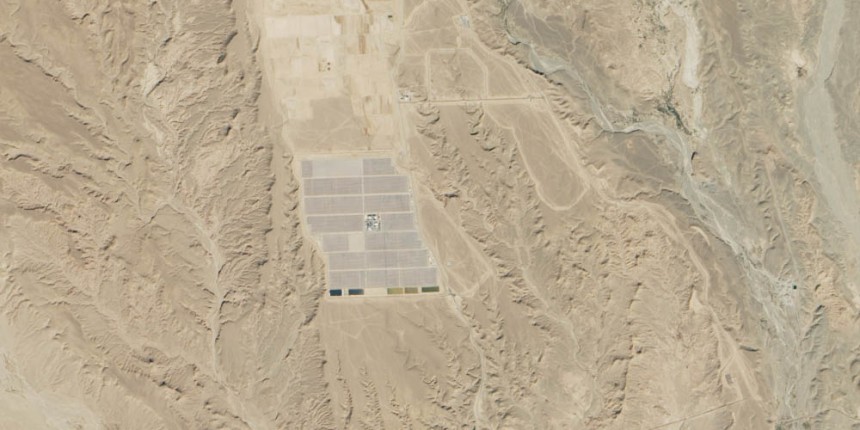 Solar power in the Sahara
Quick, think of the hottest and sunniest place on Earth. What'd you come up with? I wonder how many would answer the Sahara Desert?
While confirmation that the Sahara Desert is, in fact, the hottest and sunniest place on Earth will be hard to come by, the Sahara has been named on lists of place with the least cloud cover.
This is great news for the solar industry, because Morocco just turned on an enormous solar power plant in the Sahara Desert, and that plant will now work to provide renewable energy to more than a million Moroccans.
Morocco Unveils A Massive Solar Power Plant In The Sahara https://t.co/gMKChFYJeb

— NPR (@NPR) February 4, 2016
First of three phases
Morocco just unveiled the Noor I solar power plant, which is located on the edge of the Sahara near the town of Ouarzazate. The plant covers thousands of acres of desert and is reportedly able to generate up to 160 megawatts of power.
This is the first of three phases, and construction for both second and third phases has already begun.
Morocco to switch on first phase of world's largest solar plant https://t.co/cRL3M79hiD pic.twitter.com/l13pDZfer7

— Guardian US (@GuardianUS) February 5, 2016
Decreased reliance on imports
When all three phases are complete, the plant will reportedly be the largest solar power production facility on Earth. The homegrown power supply will be a welcome change of pace for Morocco, which currently relies on imported sources for 97 percent of its energy consumption.
Source → NPR
Photo Credit: Nasa