Walmart tops the list U.S. corporate solar users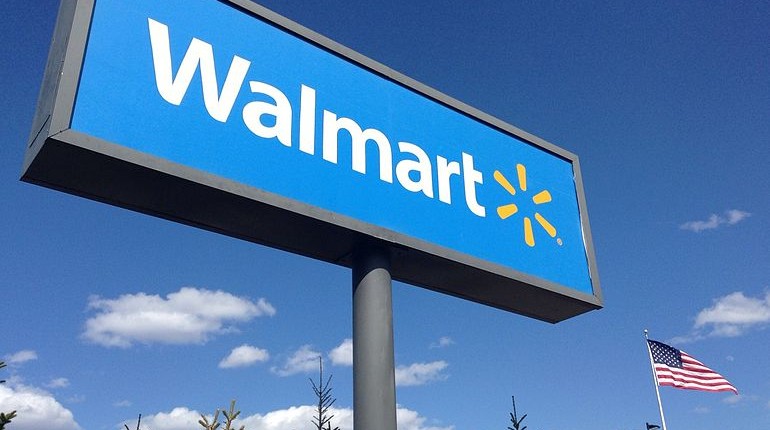 Walmart leads the way in both solar installations and capacity
U.S. businesses are going solar at an increasing clip, and big-box store giant Walmart again topped the list of corporate solar users in America.
A recent report by the Solar Energy Industries Association (SEIA) detailed advances in solar power in corporate America, and highlighted companies that are up top looking down at others.
2015 #SolarMeansBiz report shows #solar growth has surged 183% in 4 yrs among America's top companies! #SolarIsNow https://t.co/SluzzoLW6T

— Solar Industry (@SEIA) December 1, 2015
Top 25 Companies by Solar Capacity
Walmart tops the chart in total solar capacity, followed by a couple other familiar corporate names like Apple and Costco.
The list of companies by total installed solar capacity, ranked by capacity in megawatts:
Walmart
Prologis
Apple
Costco
Kohl's
IKEA
Macy's
Hartz Mountain
Johnson & Johnson
Bed Bath and Beyond
#DidYouKnow @IKEA has installed #solar systems at 89% of their U.S. stores?! #SolarMeansBiz https://t.co/SluzzoLW6T pic.twitter.com/D6IQkwbgoS

— Solar Industry (@SEIA) December 4, 2015
Top 25 Companies by Number of Installations
IKEA is the company with the most geographically expansive solar fleet, boasting solar-powered stores in 22 different states, but Walmart again took the top spot — this time in total solar installations.
The list of companies ranked by the number of on-site solar installations:
Walmart
Walgreens
Kohl's
Costco
Macy's
Prologis
IKEA
Target
Staples
Safeway
Overall Solar Growth
Overall solar capacity in the nation is 30 times higher than it was in 2006, the SEIA said. And by the end of this year, the end of 2015, there will be wnough solar-generated electricity to power more than 5.5 million homes in the country.
Source → Solar Energy Industries Association (SEIA)